Was in Meschede noch als Hagelregen herunterkam war auf dem Stimmstamm schon zu Schnee geworden. Naja, vorrausgesagt wurde es ja lange genug, das es diese Woche schon mal den ersten Schneevorgeschmack geben sollte.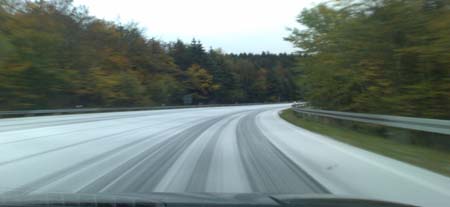 Merker an mich: Termin für Winterreifen machen
Leave a Reply
You must be logged in to post a comment.