… zeigte bis vor 20minuten unerklärlicherweise auf eine IP, die einem Webhoster mit Namen goneo gehört. Da ich so überhaupt nicht auf DNS Spoofing stehe, wurde hier kurzerhand der Forward-DNS mal ausgetauscht. Anscheinend war das kein lokales Phänenomen, Johnny (Spreeblick) hat selbiges beobachtet…
Update: So siehts aus: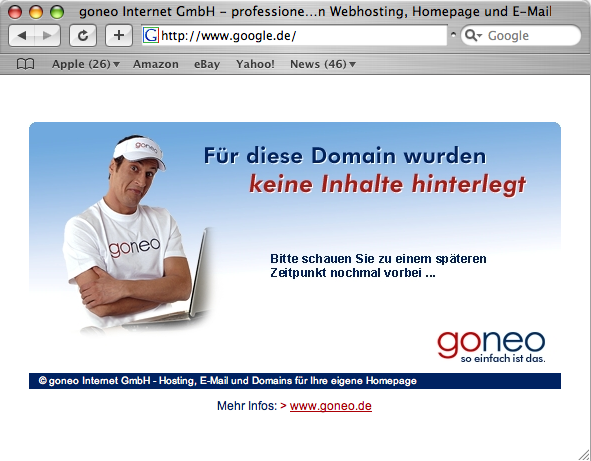 Leave a Reply
You must be logged in to post a comment.