Es geht bergab. Der Beginn des Herbstcrashes, oder nur ein durchatmen ?? Waren die Analysten heute morgen noch größtenteils positiv gestimmt, so geht ging es heute satte 1,77 % runter mit dem DAX. Wird Zeit sich mal Gedanken über das shorten zu machen.
Trin u. Tick verheissen nichts gutes….


Und der DAX selbst macht auch nicht gerade den freundlichsten Eindruck…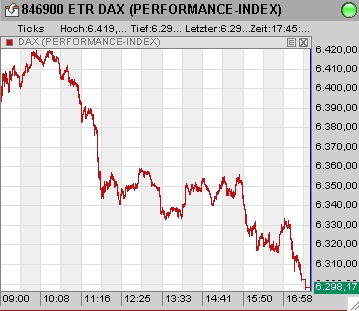 Leave a Reply
You must be logged in to post a comment.